Textures I felt were missing from the game. Set them at "1" for overall color transparency.
or try out other numbers (e.g "65") for different transparency effects.
Always add your textures in LNZpro!
I do
NOT
recommend importing textures using PWS. It can make them show up weird in game.

TEXTURES




Hover for more info. Right click and save.
~ ~ ~ ~ ~ ~ ~ ~ ~
TEXTURE CHART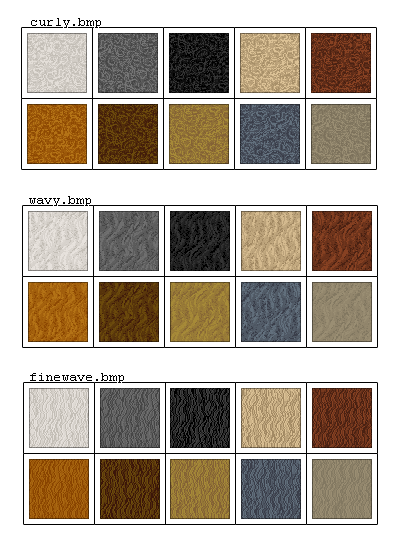 © lida 2021